For over 20 years, museums and private collectors have trusted MuseumBoxes to protect their collections, antiques, and other delicate artifacts with high quality acrylic boxes and display cases. All acrylic cases are made to order and to your specifications. Not only does MuseumBoxes specialize in museum quality acrylic boxes, but we also specialize in a wide variety of display boxes and cases such as cosmetics displays, ballot boxes, rotating displays, and more! We offer a grand variety of services such as UV printing, acrylic laser cutting, oven forming, and custom sized boxes!
Some examples, but not limited to, of our custom works:
Acrylic displays
Advertising displays
Plexiglass displays
Lucite displays
Brochure holders
Furniture
Custom signs
Awards
Frames
Some orders and prototypes can be produced in a matter of days not weeks.
Our team of seasoned custom acrylic designers can handle any project no matter the intricacy or quantity. If you need assistance with designing and material choice, you can rely on our friendly and knowledgeable customer service representatives to guide you. Rest assured that your custom acrylic product will be made to perfection with our high quality materials and tools and intense attention to detail. Your quote requests will be responded to promptly so as to save your time.
Ordering Process
1. Fax or e-mail your sketch to us. Be sure to include dimensions and quantities. If you do not have drawing and need help, you can call us and we can help you design what you are looking for. If you do make your own drawing, it should follow the example below.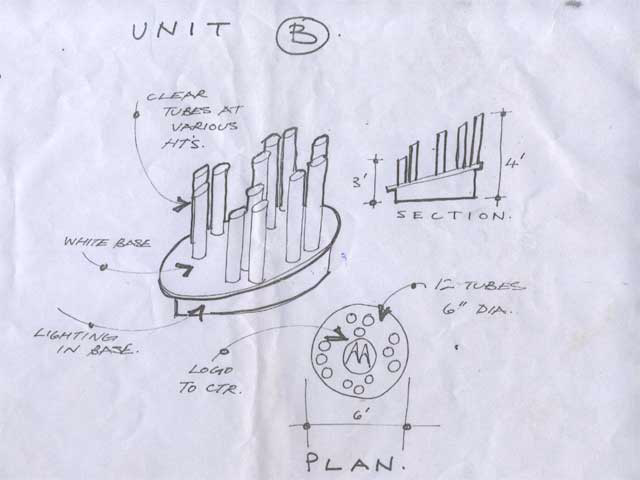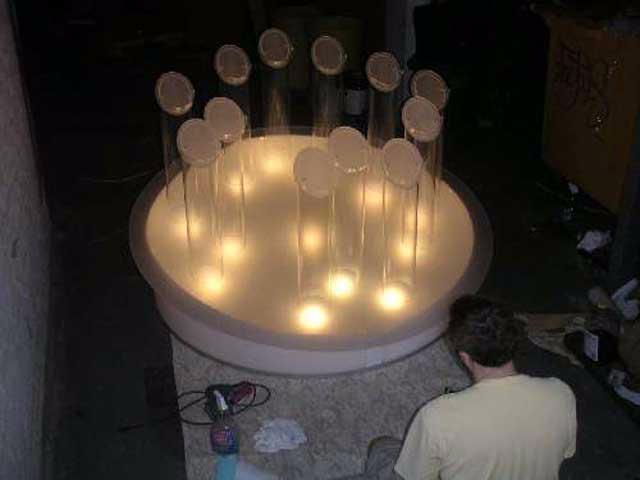 2. If you sent an e-mail, you will be sent an e-mail confirming that we received your order request. We will notify you by phone or e-mail with a quote.
3. Next, if you approve our quote, you can contact us to place an order. After receiving all paperwork that is required, we will give you lead time on your order and start production on your order!
For further questions on our products or for a quote regarding an order you would like to place, please contact us!