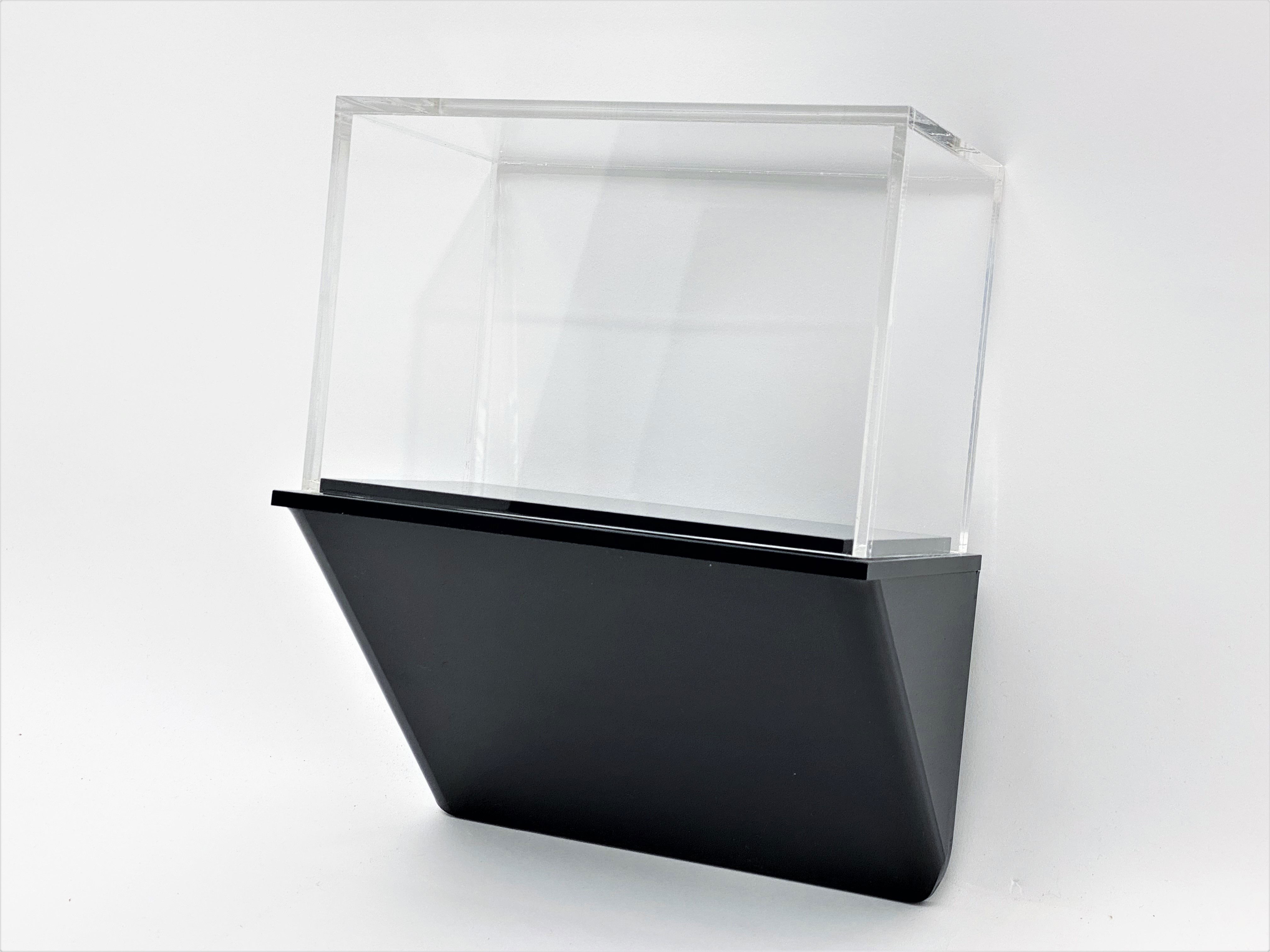 Save valuable table space and create an innovative display for your collection. The raised center of the black acrylic allows the clear case to stay in place while also making it easy for you to access the items inside. This display case uses monochromatic colors so that it can flatter any space seamlessly. The sleek design of the display makes it pleasing to the eye without it taking attention away from the items displayed inside.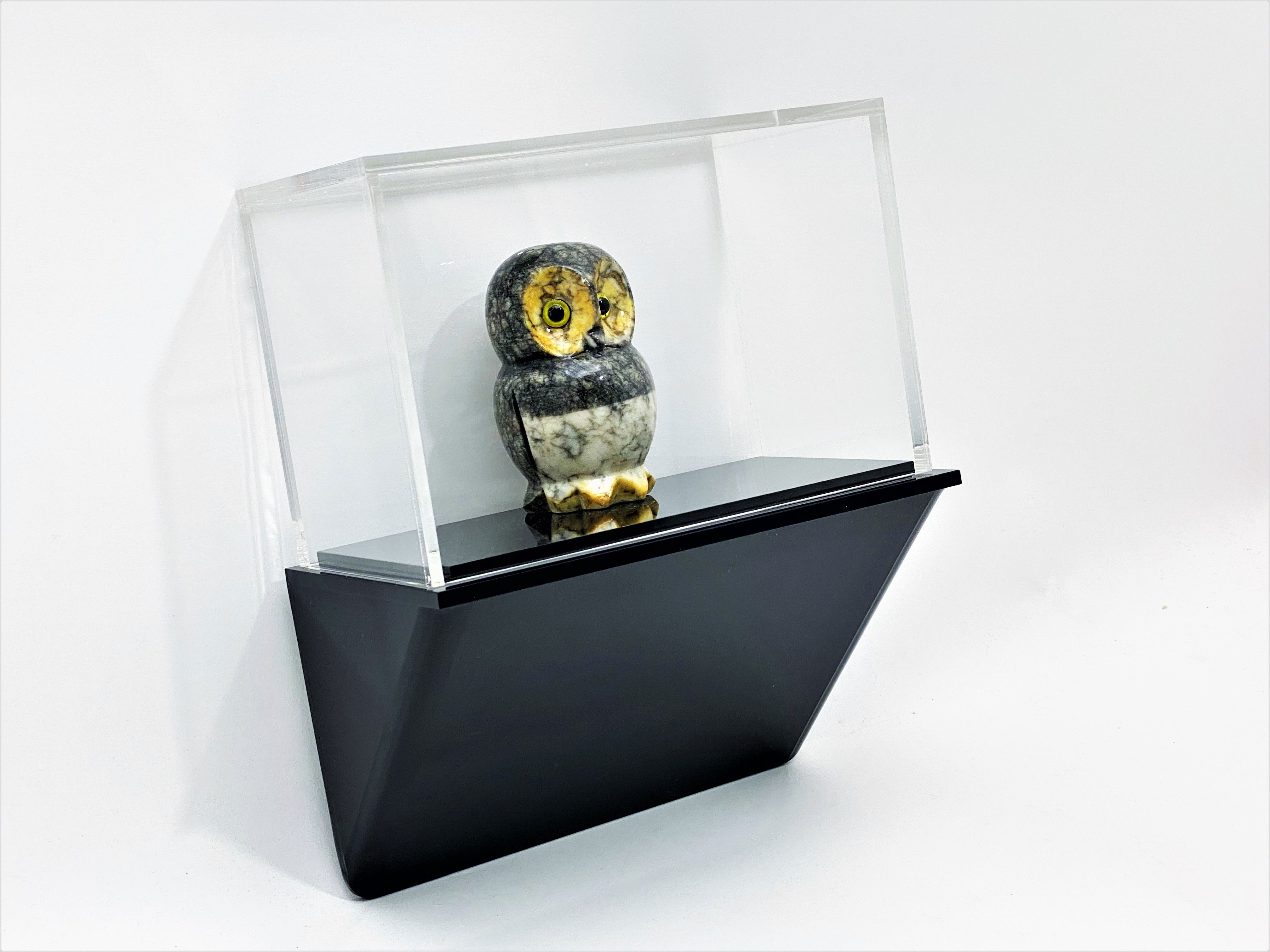 Not only does the clear and black combination look fantastic in any space, but it also compliments the colors and textures of your collection. The black base helps visually boost the vibrancy of the colors of your items, elevating it's beauty. The unique, triangular shape of the black acrylic base gives a contemporary yet minimalist style that is universally flattering. Clear acrylic has the same optical clarity of glass with none of the weight or fragility. The clear case allows you and your guests to view your collection perfectly without distortion.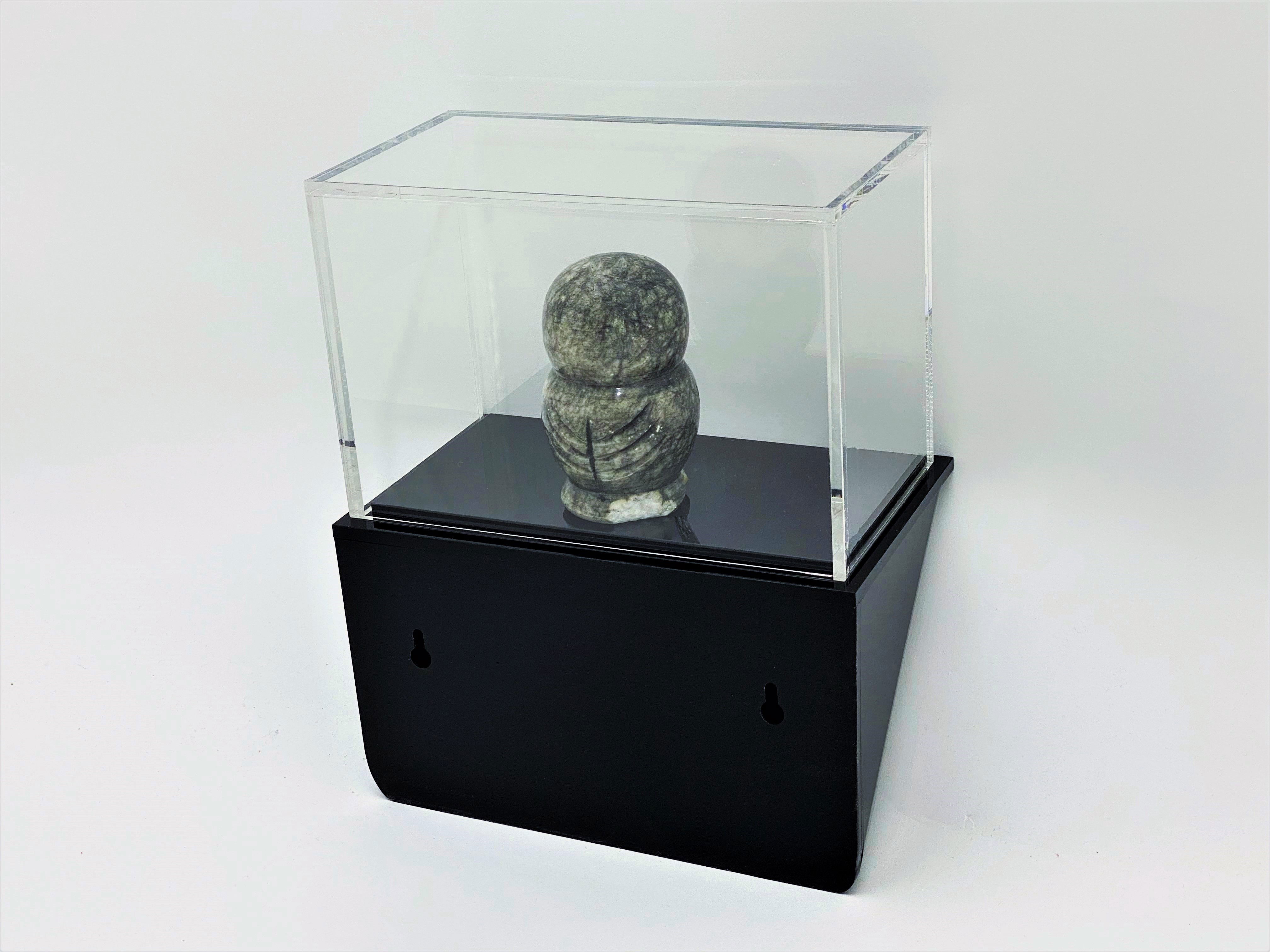 To make wall mounting fast and easy, each black acrylic base comes with two laser cut holes in the back. These laser cut holes are where the base will be hooked onto the wall with screws. The shape of the holes not only allow for easy instillation but also secures the base from easily sliding off the screws.
Whether you are setting up displays for a gallery or museum attraction or just displaying your own personal collection, an acrylic display case fits the bill perfectly!