Take your display wherever you go without taking up any space! Just take it apart and store it into any minimal space. The collapsible clear acrylic box is an excellent addition for your displaying needs. Incredibly lightweight, traveling with this display box is easy. The interlocking pegs give the overall display case a modern looks with a futuristic flair!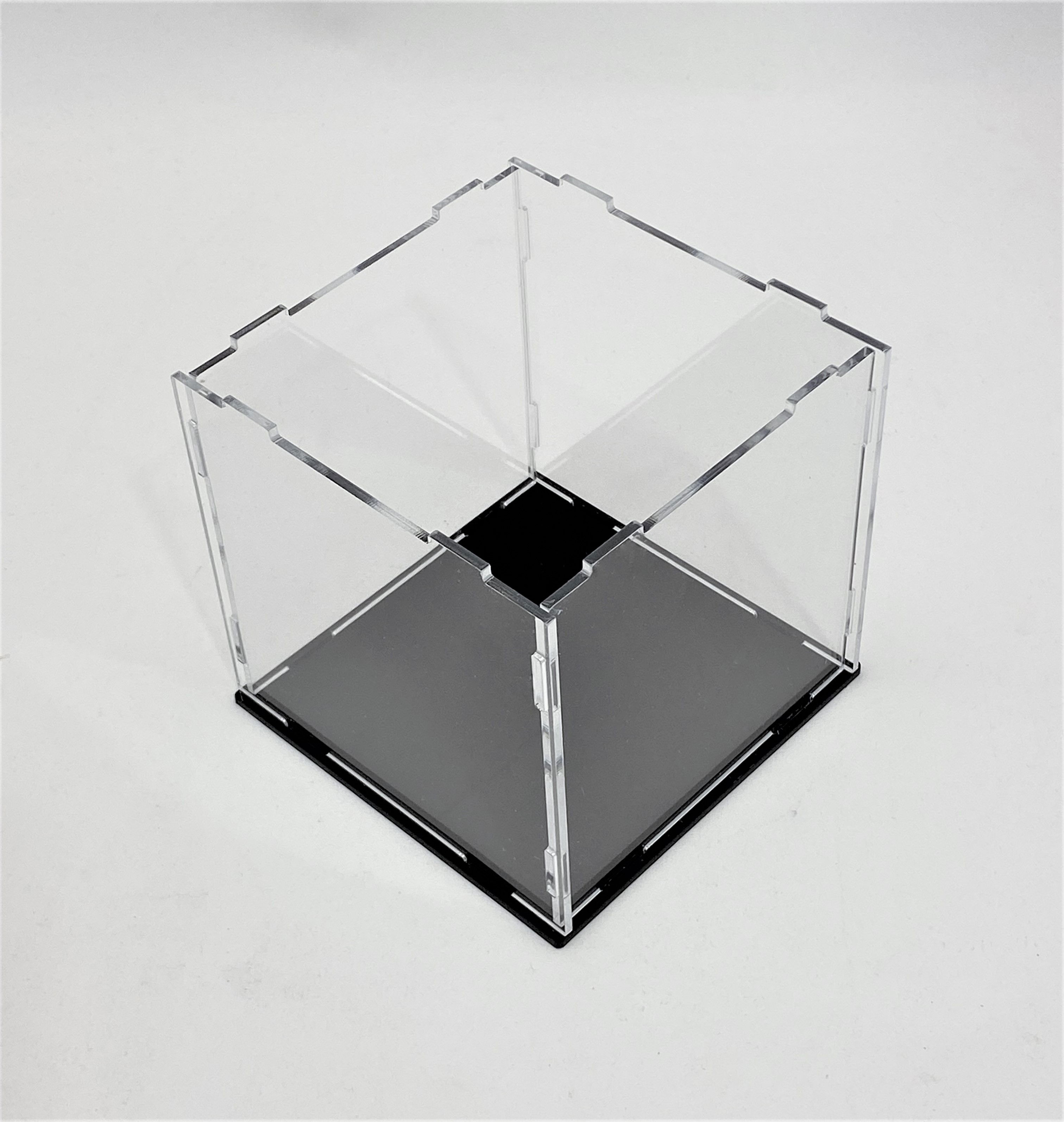 Display items such as art pieces, memorabilia, collectors items, artifacts, high end products, and other items! The collapsible acrylic display box is ideal for conventions, pop up shops, and more due to being very travel friendly. The box breaks down into 6 thin sheets that are lightweight and can be stored anywhere without taking an abundance of space. The pegs are secured in place to create a structurally secure display that will protect the item placed inside. You can also place an item atop the box without the fear of the display breaking apart.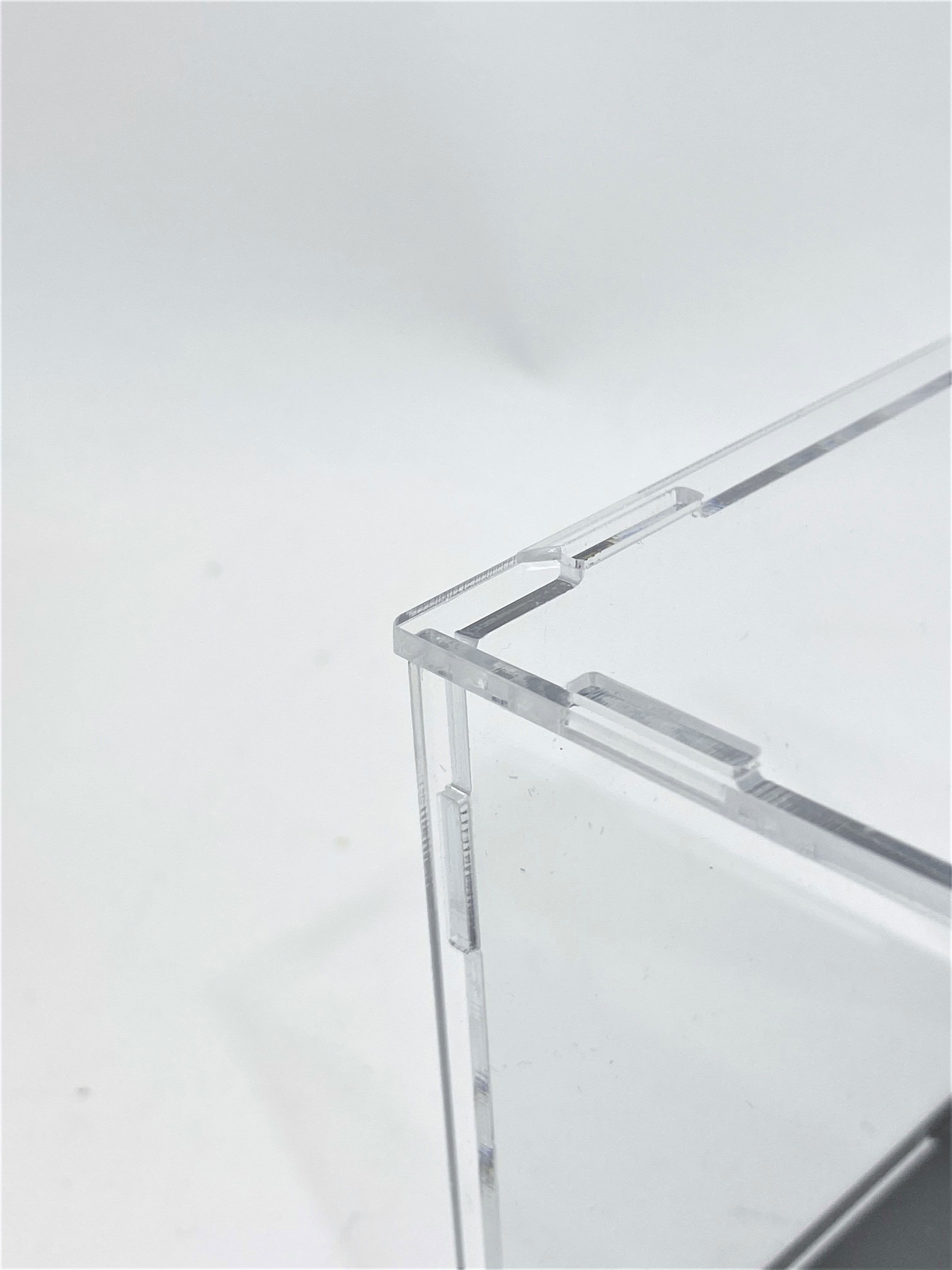 Clear acrylic allows for the viewer to see the colors and textures of the product displayed to shine through beautifully without any visual obstruction. The black acrylic base helps take this to the next level. The opaque black acrylic boosts the aesthetics of the products, making the colors richer and emphasizing the textures. Both the clear and black acrylic are universally flattering to any space and product without being distracting, no matter what colors scheme, decor, and accents.